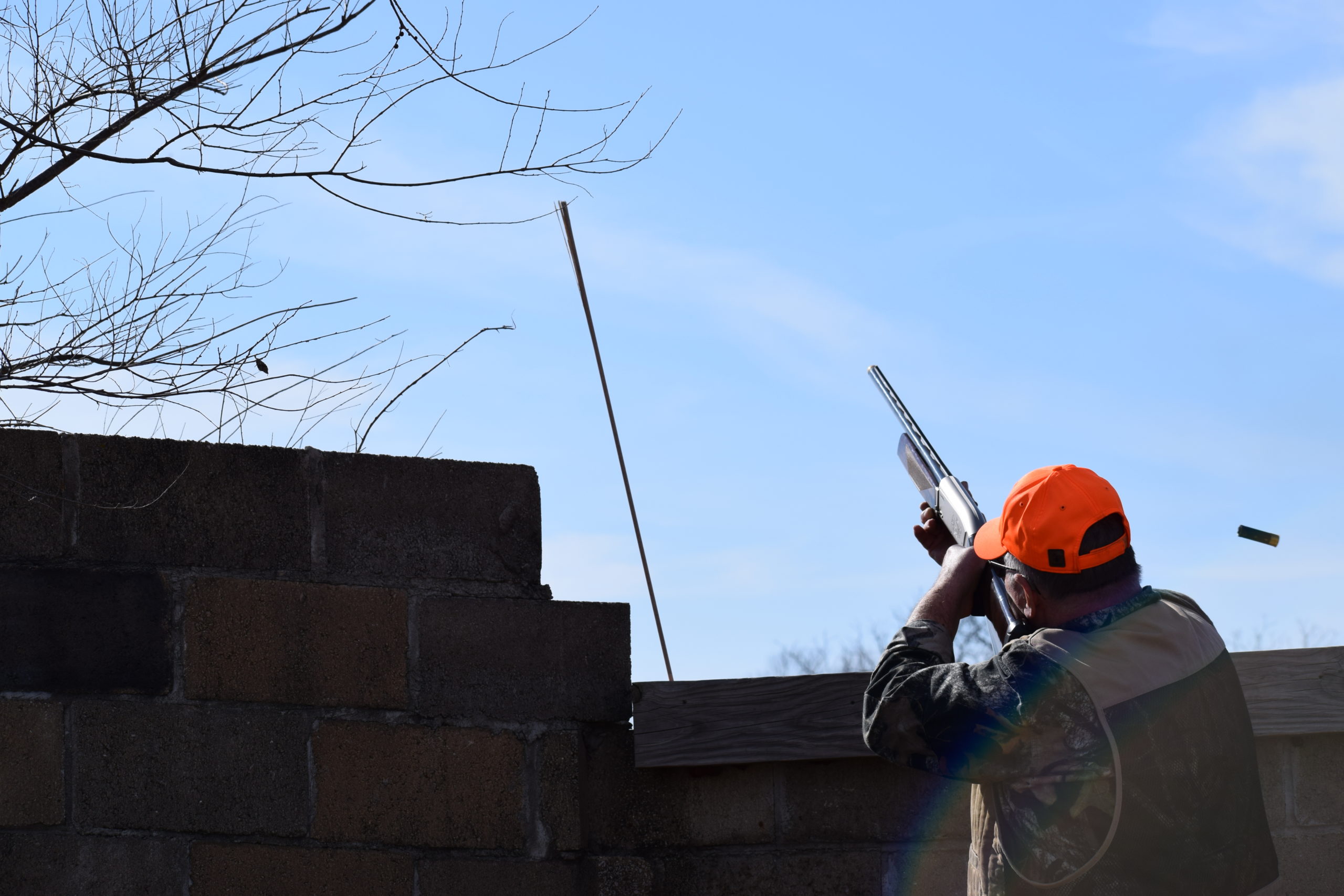 The European Pheasant Hunts….are hard to describe. Fast shooting, hard flying, smokin' barreled, noise making fun that we actually have to give the Brit's a little credit for. If you live in America and haven't tried this, it's a must!
This is an experience to share! With younger shooters, your significant other or an older father and son. This is a "blast" of a way to spend a day together. As always, all bagged birds will be cleaned, iced down, and split evenly among the shooters for the day. (nobody knows if you were the one missing the shots)
Each year we host several public European Pheasant Hunts, see below.
Private European Hunts area available! Contact us for details and we can help with the logistics of what you will need for us to provide this great event for your group.
EUROPEAN HUNT DETAILS
Standard Shoots $260 per gun

Early Bird Hunt is $240 per gun

10 Birds Released Per Gun
Lunch Included
Eye Protection Required
Blaze Orange Hat and or Vest Required
12 gauge Maximum 2 3/4 shells only
6 shot size maximum (no magnum loads)
Reservations and Deposit Required (limited availability)
ANNUAL PUBLIC HUNTS
Early Bird Hunt
Black Friday Hunt
New Years Day Hunt
Spring Blowout Hunt
What is a European Pheasant Hunt?
Our European Pheasant Harvest is a unique and fun shooting experience. One or two shooters are placed in one of twelve blinds which are arranged in a circular fashion around a central point. Pheasants are released from this central point and shooters attempt to knock the birds down as they fly over the blind. Several dogs are utilized to retrieve the downed pheasants. Throughout the shoot, hunters will rotate from blind to blind to experience a different view and hunting position. Each blind provides a unique challenge to the shooter. This shoot can handle a maximum of 28 shooters. However, you don't have to have a large group to participate. The hunting parties can include several smaller groups of hunters and a few individuals. 10 pheasants per shooter are released. We offer shells for sale and, trust us, you will need plenty. We will hold several shoots during our season that will be open to the public. However, private shoots are available.