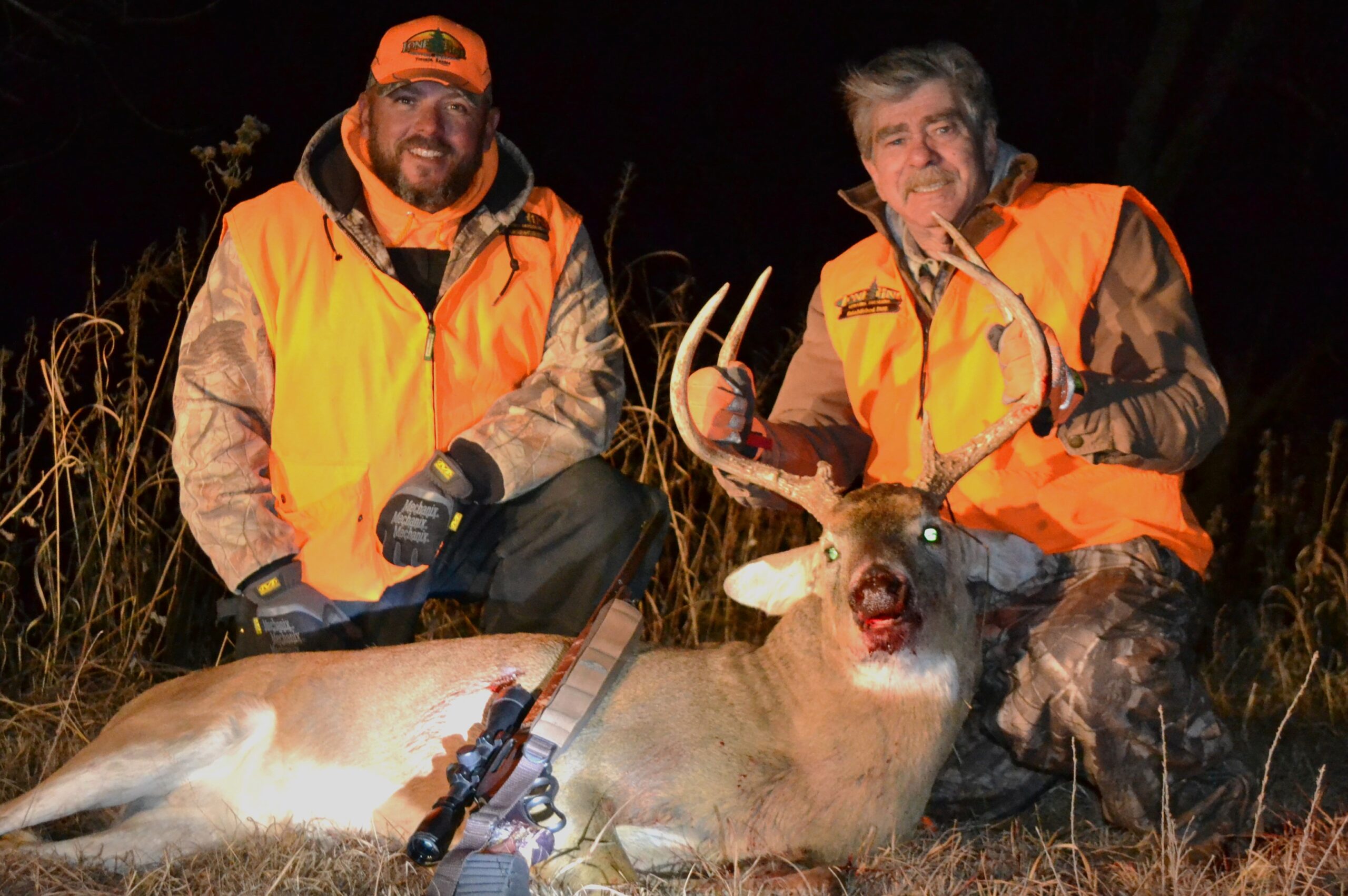 We are back in the game! We will be accepting reservations for the 2023 Kansas Deer Seasons. During our time without guiding deer hunts we have been selectively harvesting and intensely managing our properties. The results are stunning, and now it's time to hunt! These hunts will be very limited which will allow for the best conditions for each hunter. Contact us as soon as you can to reserve your spot in what will be the best deer season of your life.
The majority of our hunts will be in Deer Management Unit 14 and 10. Although limited to just a few hunters per season, but we will be hunting during the Youth and Disabled, Muzzleloader, Archery, and Firearms Seasons.
During those hunts we can provide transportation from the Clubhouse. Lunch and Dinners are provided throughout your stay. We have an abundance of lodging in the area within 15 minutes of the farm, because of this we leave that part up to you. Refer to this link for a list of our preferred places to stay.
Our Clubhouse has highspeed internet, TV, and a full kitchen. The time after the hunt is when new friendships are made and old friendships are renewed. Our fire pit is the perfect place to relax before the next day's hunt.
Once you have a deer on the ground the service continues. Photos are taken with the upmost care to ensure that the pictures are ethical and high quality. We will help load and get it to a processing facility so that your trophy can be saved and the meat preserved.